El seminario "Machine Learning for the Working Mathematician" es una introducción de cómo "machine learning" (y en particular "deep learning") ha sido empleado para resolver una serie de problemas en el área de las matemáticas. El seminario es una iniciativa del instituto australiano Sydney Mathematical Research Institute (SMRI).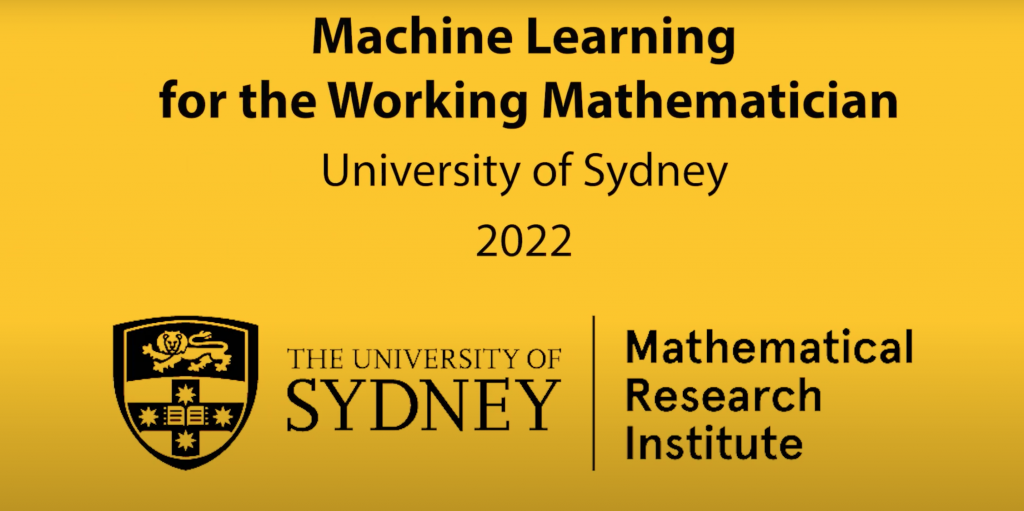 Por Homer Díaz
El objetivo de esta seminario es brindar una serie de ejemplos donde uno pueda tener una idea de lo que se puede o no hacer con "machine learning"; con énfasis en aquellas técnicas de "machine learning" que pueden ser usadas como herramientas en la investigación científica en el área de las matemáticas.
Las primeras 6 semanas consisten de charlas introductorias y, las siguientes 6 semanas consisten de charlas por parte de matemáticos expertos quienes han realizado trabajos con "machine learning".
Los siguientes "papers" son trabajos recientes que te darán una idea de qué tratan las charlas de este seminario. El primer "paper" tuvo como colaborador a Geordie Williamson (uno de los organizadores del seminario) y el autor del segundo "paper" es Adam Zsolt Wagner (invitado especial al seminario):
Advancing mathematics by guiding human intuition with AI – [Paper]
Constructions in combinatorics via neural networks – [Paper]
Las charlas se desarrollan semanalmente de febrero a mayo del 2022 y puedes presenciarlas en vivo sin costo alguno vía Zoom. Detalles en el website del seminario.
Todas las charlas, los slides y los notebooks los puedes encontrar en el website del seminario. [Website] [YouTube]